With a career spanning almost twenty years, Ghetts (aka Justin Clarke), is firmly holding onto the spotlight. His long legendary status has provided fans with excellent quality music. By retelling the striking stories of living in east London, he has managed to showcase his talent in the UK Rap scene.
But, behind every renowned artist, there is a music studio that helps bring their music to life. Nostars Studios, founded and built by industry-acclaimed producer/artist PEP, provided Ghetts with the perfect environment to create and release his own music.
Ghetts Conflict of Interest is his most accomplished and ambitious album to date. Fans of UK rap are calling it the realized masterpiece, featuring stars like Ed Sheeran, Giggs, Stormzy, and many more. It reached number 2 in the Official Albums chart, paving the way for even better success.
Ghetts Conflict of Interest
Release date: Feb 19, 2021
Metacritic rating: 95/100
NME (New Musical Express) Review score: 5/5
Ghetts Bio
Born in Newham, England 1984, this international grime rapper has been linked with the grime collectives The Movements and NASTY Crew. His rap music was featured on BBC Radio 1, BBC Radio 1Xtra, and Kiss 100. He even did many successful global tours. Co-signed by a famous artist Chris Brown, he managed to build a solid career.
Ghetts published his first release '2000 & Life' in 2005. His popularity slowly took off, eventually landing him a spot as one of the most famous musicians in the modern UK rap industry.
With an estimated net worth of 3 to 4 million pounds, Ghetts has become a prominent figure in rap music. His income has accumulated over the years through contracts, live performances, and sales. When people look at Ghetts career, they are immediately captivated by his rags-to-riches tale. His skills have made him one of the pioneers in the grime music genre, alongside Wiley and Kano.
Fans are calling Ghetts Conflict of Interest a masterpiece.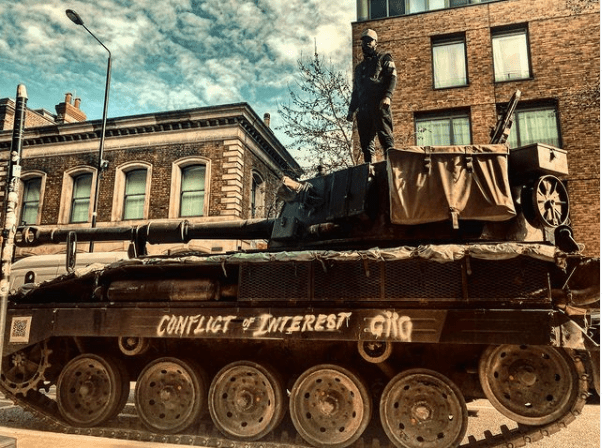 As well as a transparent and thoughtful achievement, created with real lyrics and talent. It could sit in pair with 'Psychodrama', the studio album by British rapper Dave, released back in 2019. Due to its honest depictions of London's way of life, this type of true lyricism will always leave an excellent impression.
Recording Experience at Nostar Studios
Decades ago, if you were an aspiring musician and wanted to record your own album, you would need to work your fingers to the bone in clubs and bars all over the country. Then, you would pray that a big-shot producer will look your way.
Not anymore. Today, music production has shifted. Excellent music can be produced in a studio space that won't break the bank.
The Nostars Studio's affluence spans years, weaving through almost every genre of music and the lives of countless loyal music fans. Artists like Ghetts have recorded their entire album in this establishment. The rapper chose the Red Room in North London.
Built in 2016, this red music room has been acoustically treated and packed with the latest industry-leading equipment. It features a red velvet theme with vintage outboard gear and a dominating presence.
Those familiar with colour psychology will immediately understand the impact of a room like this. The vibrant red hue attracts powerful and uplifting emotions, particularly helpful for those who need to showcase their talent.
This is Ghetts first major-label album that skyrocketed him to the number 2 spot on the Official Albums Chart.
With an option such as this, aspiring artists can feel confident, knowing that they deliver polished work. Besides, they get to work in Nostars Studio rooms that have been used by many celebrities. Other than Getts, Skepta, Stormzy, Dizzee Rascal, Shaola Ama, and UK rap giants Fredo and G Money recorded their amazing beats in the exact same red room.
Nostars Studio is a great place for self-sufficient artists to independently release and create their masterpieces. They get to work on the same platform as other famous artists from around the globe. Despite not having the resources or budget to compete with the biggest celebrities, clients can still get the opportunity to deliver their work with the best quality equipment and at affordable prices. So, this is definitely an opportunity you shouldn't miss. Especially if you plan to record your own album.
Every music star has to start from somewhere.
Ghetts chose to record his music in Nostars Studio, acquiring only the best quality results. This renowned rap figure has left quite the impression. Particularly among the young population. So far, his success is hinting at an exciting future for the grime rapper.